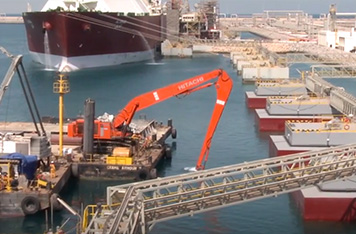 RAS LA FAN,
Cracked dolphins
Ras Laffan Petrochemical Industrial City is a thriving hub for the production of liquefied natural gas, it ranks as the world's largest artificial harbour and the world's leading LNG export centre.
Nevertheless, the great are not immune to the ravages of time. The concrete pillars of one of its mooring berths had begun to crack significantly. Our client was assigned the task of renovating them.
World first:
Clients engineers decided to encase the pillars in structures prefabricated off-site. The steel caissons were built on land, launched and towed to their final location before being weighted with concrete. This innovative strategy, called for a multidisciplinary approach involving marine works experts, structural engineers, and steel and concrete specialists.
The marine team toke the lead in all marine affairs for the project including but not limited to:
Negotiating operational terms and conditions with Ras La Fan port operators,
Determine and approving marine operations work methodology plus risk control.
Selecting and prepare right equipment for the right job, 15 tugs and barges, including crewing and vetting and vessel preparation at own ship yard.
Conduct and control complete mobilization and demobilization works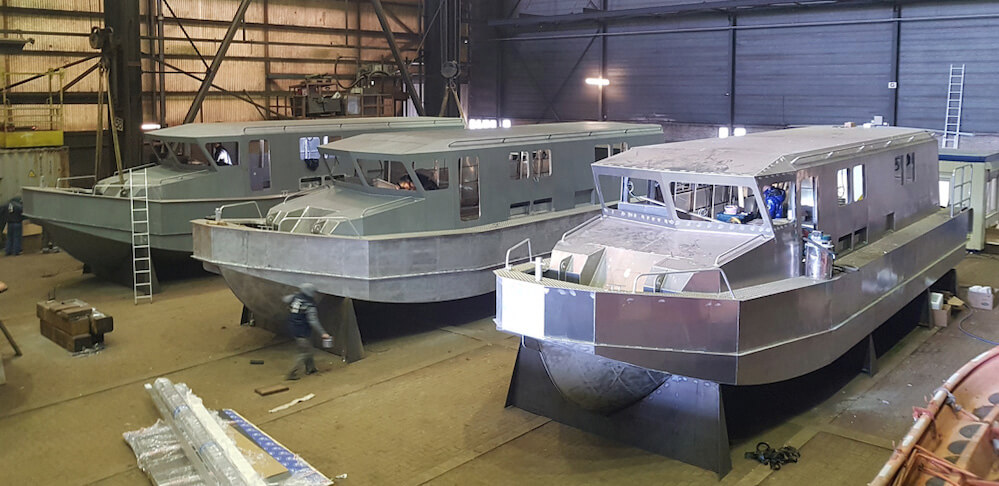 AMBULANCE BOATS
A major supplier of medical solutions worldwide has ordered 3 ambulance boats at a shipyard. Unfortunately, this shipyard was not able to deliver the boats before the dead line and within budget.
Our team was tasked to secure an alternative shipyard and control the timely delivery of the units to satisfaction of the end user and delivered:
Installation and commissioning of the vessels.
Redesign in order to enhance functionality and prepare for Middle east environment.
Renegotiate terms and conditions with end user.
General planning and cost control.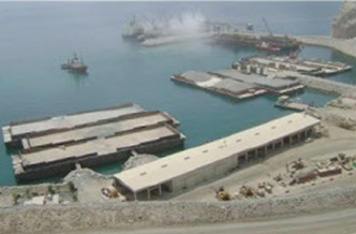 MUSANDAM ROCK
A virgin quarry on the Arabian Peninsula with no access over land. The quarry was funded in order to supply crushed lime stone to a leading steel factory in India. The limestone was shipped by bulk carrier and loaded by means of a combination of ship to ship transfer (STS) and jetty loading.
Our team toke control and managed all marine operations including, but not limited to:
Determination and manage all marine work method statements for port towing and berthing including risk assessment and QHSE control
Fleet management for 6 x 12.000 DWT barges and tugs.
Organize and manage all loading operations, including loading and stowage procedures and execution, piloting, chartering of ASD tugs and stevedoring.
Port maintenance.
Writing port manual and port usage terms and conditions